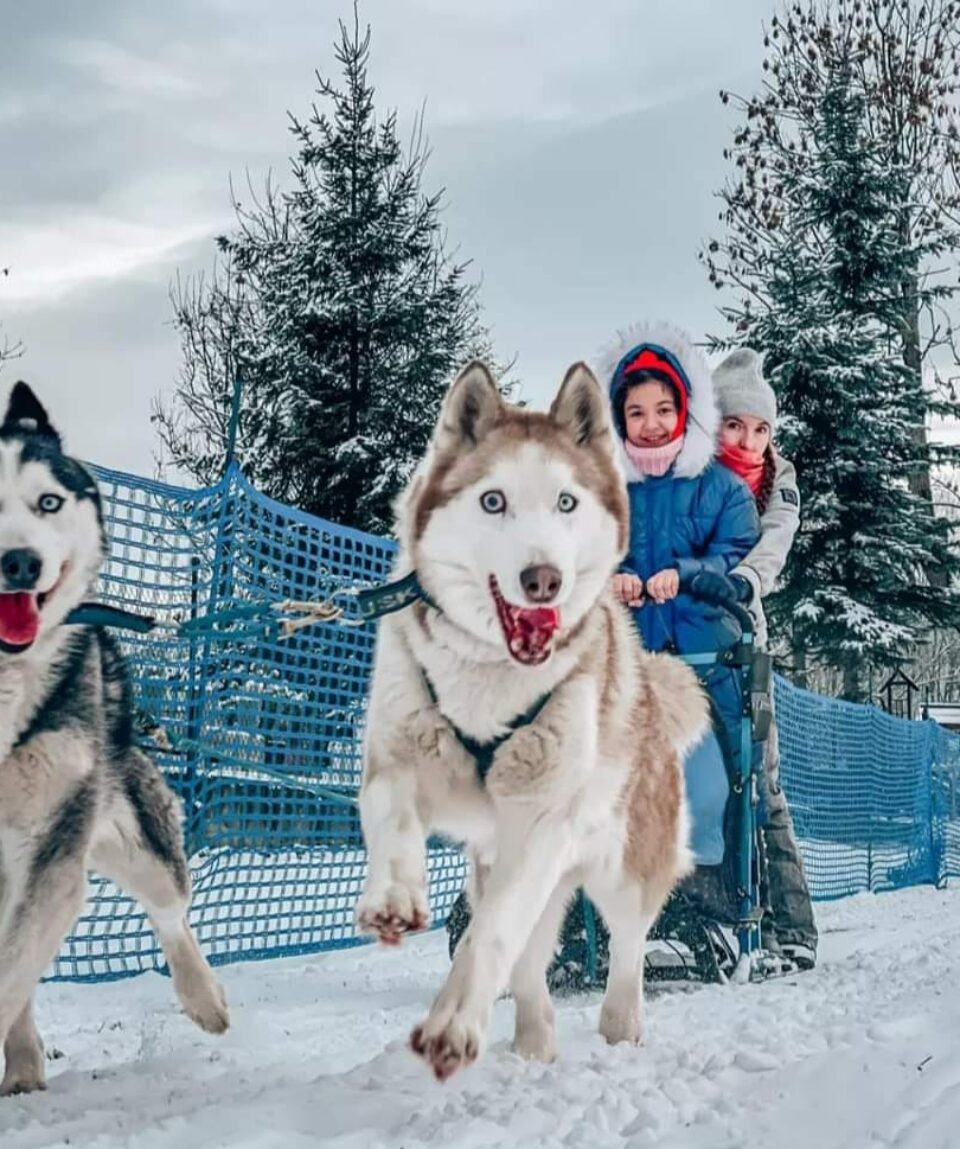 Educational program for children and meeting with dog sledding
From: 500 kr
Dog sledding is an unforgettable family adventure for lovers of dogs and dog sledding.
Vacation Style

Holiday Type

Activity Level

Challenging
Dogsledding
The duration of the meeting is approximately 3 hours.
The meeting takes place in our square.
Educational program conducted in the following languages: English, Polish, Ukrainian.
There is a minimum number of participants of 10 to make a reservation.
The cost of the meeting is 500 crowns per child.
Meetings plats.
Sweden Hudiksvall
TRANSPORT
There is the option of transportation from anywhere for an additional fee.
Ingår inte i priset
Hundspann
Du kan betala med banköverföring eller kontant.
Nej, av säkerhetsskäl är husdjur inte tillåtna.
Är en släde som dras av en eller flera slädhundar, som används för att förflytta sig på is och snö. Tidigare var hundspann ett sätt att ta sig fram, men nu är det bara en sport och en turistattraktion.
Hundspannsföraren heter Musher.
Ja, Husky är en originell ras som skapades för att dra slädar och bära tunga saker över långa avstånd.